The marketing department at Scotiabank HQ was having a well needed interior refresh. The previous layout was impractical, inefficient and extremely dated— it definitely didn't reflect the ethos of the team or that of the bank. The whole floor was remodelled, allowing better connectivity between the teams that needed it, as well as fresh new meeting spaces in which to generate ideas. The walls were painted the colours of Scotiabank's famous 'Smartie' text palette, and it was these walls and meeting spaces that I was assigned to help identify.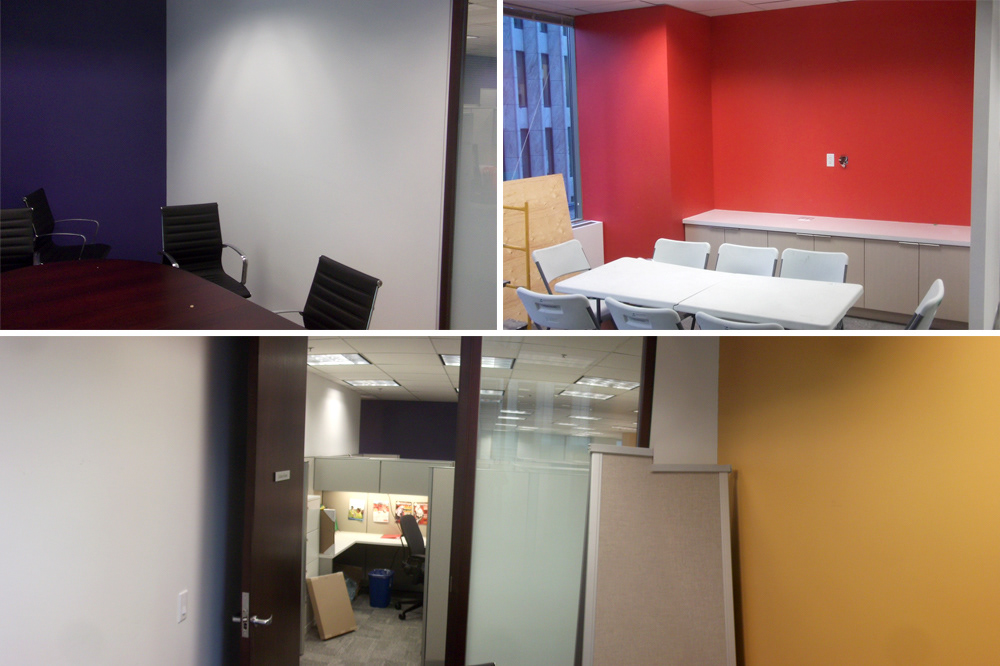 A competition was run to decide what to name the new signature meeting rooms and the winning idea was to name them after the different trophies of the NHL - the thought being that the bank had recently become 'Canada's Hockey Bank'. With this in mind, I documented the department, providing my thoughts on the space and offering several design ideas and mock ups for their consideration.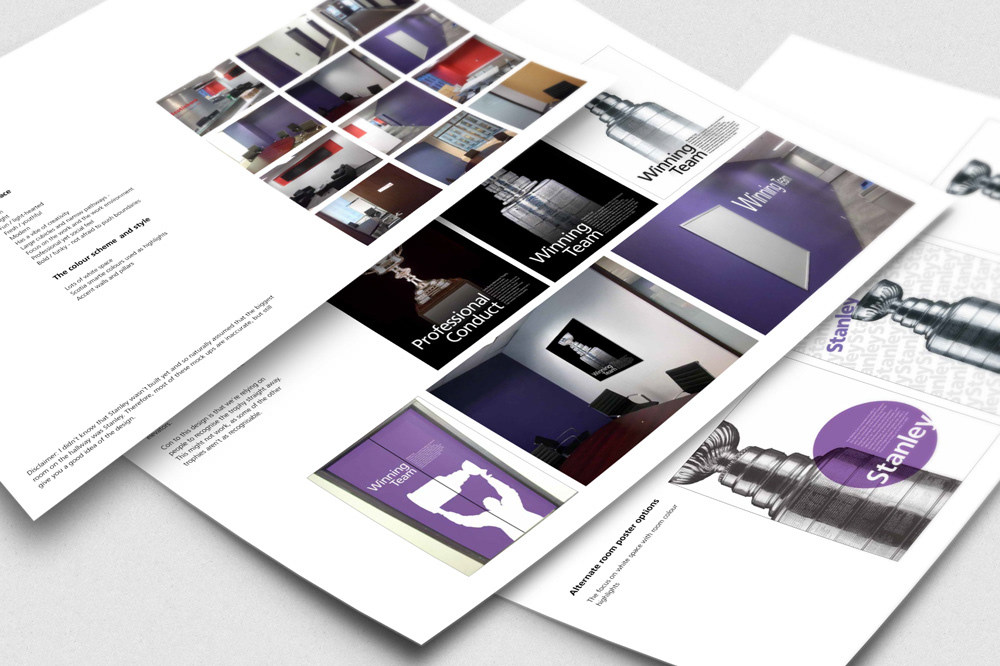 I thought about what the cups were awarded for to the players in the NHL and how that could relate to the employees within the department. For example, the Stanley Cup is awarded to the winning team in any given season, likewise the team at Scotia have won awards for their campaigns.

I thought the walls, although bright and more interesting than before, still needed something striking to capture the excitement of winning these trophies. Frutiger is used for almost every piece of marketing collateral and so it was an obvious choice to be used for the signage - especially as this was the original intended use for the font.

After playing with various ideas, we decided to opt for vinyl stencils to go on the wall, and then be mirrored by a poster showing the un-silhouetted cup set upon a hockey jersey background with the copy explaining the significance of the award.